You are here:

> Croatia > Trogir Riviera destinations > Seget Vranjica
Seget Vranjica
Geographical location
Seget Vranjica is located on a small peninsula, 5 km west from the Trogir in the direction of Šibenik. 8 km from the airport and 30 km from the town of Split.
Ancient fishing town developed into a peaceful tourist destination with a wide range of quality accommodation.
Leisure
Small peninsula has many beautiful sandy and rocky beaches, offers a breathtaking view of the Adriatic islands of Solta and Drvenik. Seget Vranjica is a suitable destination for those who want a quiet holiday, away from the hustle of major tourist cities.
The countryside is characterized by lush Mediterranean vegetation, old vineyards and olive groves, suitable for walking and cycling. Nearby there are many islands and islets, ideal for excursions by boat or yacht.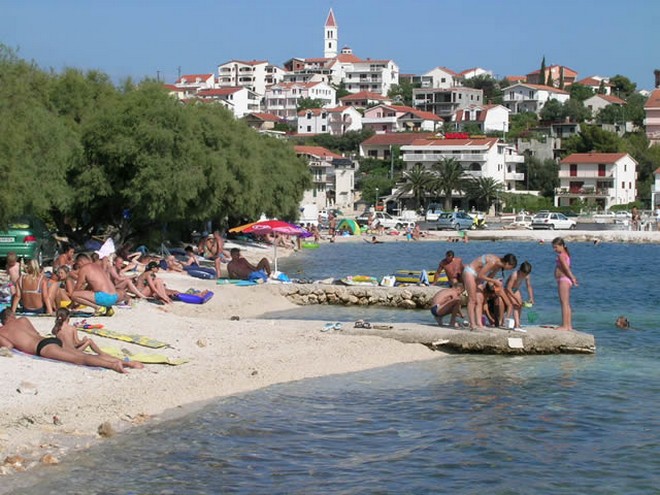 Regular boat line goes every 30 minutes driving from Trogir to Seget Vranjica and back. Bus lines are also frequent.