You are here:

> Trogir > THINGS TO DO > Food and Wine > Restaurants > Restaurant Tragos
RESTAURANT TRAGOS
Set in a meticulously renovated wine cellar with wooden ceiling and stone tiles from 17. century, reliefs and sculputures presenting the history of Trogir; Gourmet Restaurant Trogir finds itself to be on the top of Croatian and Dalmatian gastronomy.
As a result of knowledge based on a long tradition, restaurant presents specialities of Mediterranean flavour made from extremely high-quality, local and organic products, combined with excellent croatian wines.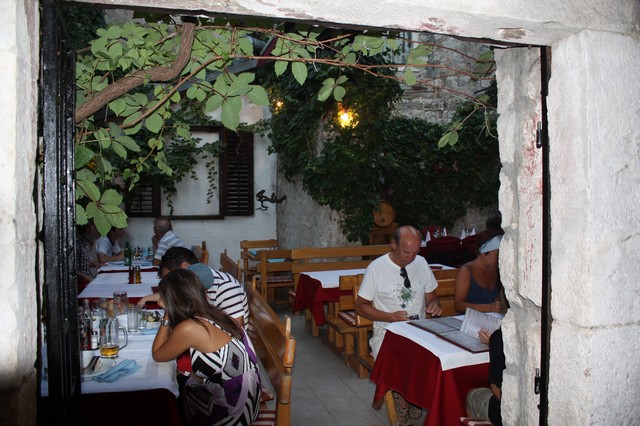 Restaurant Tragos which has been highly recommended by several national and international gastronomic guides, can capacitate up to 40 guests indoor, while during the summer time guests can enjoy in a unique atmosphere in two outdoor courtyards.
Address:
Budislavićeva 3,
HR-21220 Trogir
Tel: +385 21 884729
+385 21 796970
E-mail: restaurant@tragos.hr